---
Sahyadris: Mountains Of The Monsoon follows the wildlife of the Western Ghats, from the peaks of the High Ranges, where the drama of the Nilgiri tahr rut—never before fully captured on camera—takes place during the height of the monsoon, to the thick shola forests, home to the highly endangered Lion-Tailed Macaque, to the dry deciduous forests at the foothills of the mountains, where elephants and other wildlife wait in expectation for the coming deluge.  Also explored is the relationship between spirituality and the strong conservation ethos of India, a land of over a billion people.
---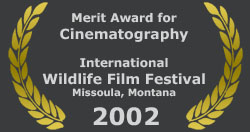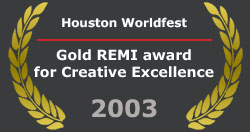 Format – DV 1 X 46" English
If you would like to purchase a copy of this documentary on DVD for Rs.450, please sign-up here and you will be contacted once the DVD's are ready to ship.
---
DIRECTORS NOTE
Sahyadris: Mountains of the Monsoon was shot over a period of four years by Sandesh Kadur.  In between his shooting schedule, Kadur was also a full-time student at the University of Texas at Brownsville/Texas Southmost College.  He completed his degree in wildlife biology in Fall 2001 and finished postproduction shortly afterwards.  This is his first documentary.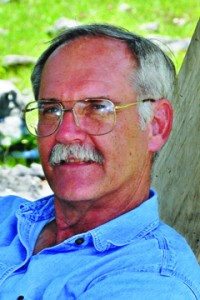 Making a documentary is never easy. It would simply not have been possible without the support of my mentor Lawrence V. Lof, who in many ways was the catalyst and support system behind the project. His belief and his personal monetary investment allowed me to spend the time necessary to bring such a project to completion.
What started off as a 3-month summer project turned into a 3 Year labour of love project. As the project progressed, so did the support system – the silent backers behind the project. This is much like what Kicstarter is today, and without their contributions however big or small it may have been, Sahyadris: Mountains of the Monsoon would never have been the same. Thank you!
ACKNOWLEDGMENTS
---
R.M. Ray, I.F.S
Mr. & Mrs. K.N. Changappa
Col. John Wakefield
P.N. Unnikrishnan, I.F.S.
A.S. Sadashivaiah, I.F.S.
Jungle Lodges & Resorts
Ibex Engineering
Kadur Engineering
G.P. Srikanth
Vishnu Narain
Krishna Narain
Michael VanIngen
Mohan Alempath
Poovaiah
Ricardo Camargo
Norberto Martinez
Nancy Sclight
DR. & Mrs. B.N. Vishwanath
Dr. & Mrs. B.N. Lakshmikanth
Dr. & Mrs. B.N. Prabhakar
Mr. & Mrs. B.N. Prakash
THANKS TO
---
HIGH RANGE WILDLIFE & ENVIRONMENT PRESERVATION ASSOCIATION   |   KARNATAKA FOREST DEPARTMENT
KERALA FOREST DEPARTMENT   |   TAMIL NADU FOREST DEPARTMENT  |   MAHARASHTRA FOREST DEPARTMENT
Producer/Cameraman—Sandesh V. Kadur Narrator – Dr. Juliet V. Garcia Sound Recordist—Cara E. Wade Research – Norman L. Richard
Editor—Sandesh V. Kadur Music – Sunyata Vas / Bale Khan Executive Producer—Lawrence V. Lof

A Gorgas Science Foundation Production – 2002

In memory of
Dr. & Mrs. K.N. Narayan
Director Sandesh Kadur's Interview with Radio-host Mario Muñoz
---
 What do you hope to accomplish with this film?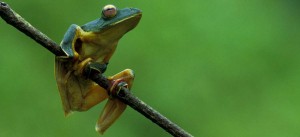 I want to accomplish things on several levels.  First off, when most people think of wildlife, they think of the open plains of Africa.  When people think of India, they tend to think of the crowded, dirty slums of Calcutta.  Yet India has vast areas of wilderness set aside as national parks and is one of the most bio-diverse nations on earth.  I'd like to alter people's impression of India—I don't want poverty-stricken slums to be their only image of this beautiful country.
I also want to help people understand the importance of the wildlife and habitats in south India.  And not just American audiences, but audiences in India also.  Most nature documentaries never reach the people most closely involved with the wildlife—the people who live in and around the national parks and wildlife sanctuaries where these animals are found.  We at Gorgas Science Foundation plan to widely distribute copies of this film in all the locales it was shot, and in the local languages of the area, so that the people of those areas can learn more about the wildlife they live with, and perhaps develop a greater appreciation for it.
What is remarkable about India, or the area of India you were filming in?
What most people don't realize is that India, a nation only a third the size of the United States, or 2.2% of the earth's land surface, supports nearly 20% of the world's population—that's over one billion people.  With all those people, how could there possibly be room to support even a single elephant?  And yet India has over twenty thousand elephants, plus tigers, leopards, deer, monkeys, cobras, and an amazing variety of birdlife.  Even I wonder how this can be—the math tells you it just isn't possible.  And by American standards of living (which are incredibly wealthy on a global scale), it probably isn't.
 So why is there so much wildlife left in India?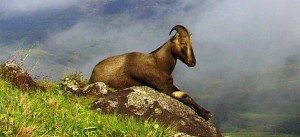 The amount of wildlife left in India is due in large part to Indian's religious reverence for animals.  Nearly all religions found in India assert the inherent sanctity of life, some more so than others.  Jainism, Buddhism, Hinduism—all promote preserving the lives of animals, whether through vegetarianism or other lifestyle practices.  In Hinduism, for example, tigers are revered as the vehicle of goddess Durga; the peacock is the vehicle of Lord Karthikeya; the most popular deity on the Subcontinent is Lord Ganesha, the elephant god; another popular deity is Hanuman, the monkey god.  And tree worship is probably the oldest form of religion present in this part of the world.  All of this adds up to a mindset more conducive to conservation than that of the average Westerner.  Over here (USA), conservation is buying recycled goods, contributing to World Wildlife Fund or the Nature Conservancy, but it rarely involves real sacrifice.  In India, where resources are so scant and the majority of the population lives well below the poverty line, a decision to conserve rather than consume can greatly affect one's life. If in India, the population consumed anything close to what the average West consumes, then there probably wouldn't be anything left to conserve!