---
KAZIRANGA – LAND OF THE RHINO AND THE TIGER
---
Join Sandesh Kadur as he goes on a mission to document the natural and cultural treasures of the Eastern Himalaya. For years this region was considered too volatile, too dangerous, to allow outsiders. As a result, very little was known of the wildlife and people of this region. In this series of short films, Sandesh Kadur a wildlife photographer and filmmaker with a passion for conservation explores these remote regions on a quest to document some of the rare inhabitants from golden langurs to clouded leopards in a hitherto unseen region of India.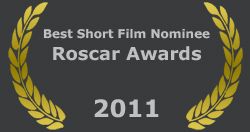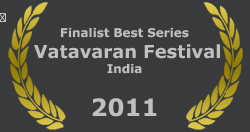 ---
Technology:
This is also perhaps the first wildlife film made primarily with the use of the new breed of HD DSLR cameras. With these – essentially Stills cameras, the creative possibilities are endless and we've used it to our advantage to be able to capture not just high-res still images, but also high-definition video. Although they do have their limitations, these cameras do offer high ISO capabilities allowing us to film late into the evening when Natural History Behaviour is at its peak without having to use lights etc. Just one of the many advantages of this new breed of technology.
---
Interview about the Making of North-eastern Diaries:
What is your movie North-Eastern Diaries: Seeking Wildlife in the Eastern Himalayas all about? Where all has it been shot? Why was this topic chosen?
North-Eastern Diaries: Seeking Wildlife in the Eastern Himalayas is a series of short films based around my travels and experiences in the remote north-eastern corner of India. This is a part of India that few people visit and yet it is one of the richest corners of biodiversity in the country. I am working on a book about this region with my co-author Dr. Kamal Bawa. So North-eastern Diaries is an off-shoot of the big book project and a bit of a behind the scenes into how I got the shots for the book.
What does North-Eastern Diaries: Seeking Wildlife in the Eastern Himalayas aim to highlight? And how successful was it in spreading the message?
North-eastern Diaries aims to highlight the little known biodiversity hotspot which is North-eastern India. In the first chapter it highlights Kaziranga as the land of the rhino and the tiger, and shows it's incredible richness and the challenges of protecting such a paradise. It is India's own Serengeti, with an amazing array of wildlife, with everything from Rhino's, elephants, wild buffalo, tigers and over 500 species of birds!! There's no other place like it in India and it's a place that every wildlife lover must visit during their time in India.
How long did it take for you to shoot the movie and what were the challenges?
Long hours sitting in one spot, incredible heat and humidity, little food, and the perpetual danger of bumping into an animal at close quarters. Every year many forest guards are killed by the wild animals that they are out to protect. So it's a place where one must be wary at all times.
What according to you is the most difficult (and easy) part about shooting the wildlife?
One of the most difficult parts of shooting (filming) wildlife in India is probably getting the permits and the access to the areas. Once all this is done, then there is the challenge of finding wildlife to film, which is never easy in the best of circumstances. Even in a place like Kaziranga where wildlife is bountiful it takes a lot of time and patience to find the right stories to film. Filmmaking is very different from photography in that we are not looking for one shot, what we need is a sequence to build a good story. This takes time and patience to build and long hours spent over many days to make happen.
---
 A film by  :  SANDESH KADUR | Director :  SANDESH KADUR | Editor/Camera  :  CHINMAY RANE | Scriptwriter :  SANDESH KADUR | Post–Production Mixer :  MANASA RAO | Music / Composer :  DAVID MITCHAM ; Freeplay Music : FREEPLAY MUSIC
A SPECIAL THANKS TO
Assam Forest Department | Kaziranga National Park | Ashoka Trust for Research in Ecology and the Environment | Gorgas Science Foundation
SHOT ALMOST ENTIRELY ON
Canon HDSLR cameras  : Canon 5D Mark2 | Canon 1D MarkIV
Executive Producer:  SANDESH KADUR
© 2010 : A Felis Creations Production