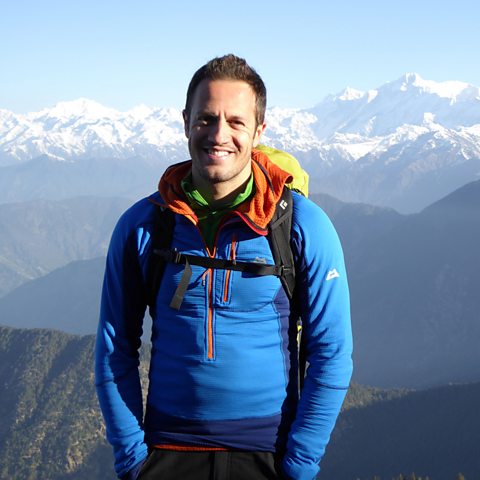 Jon Gupta
Jon Gupta is an explorer at heart. When not ascending one of the planet's greatest peaks Jon can be found leading groups of young people around the world to discover its natural wonders. This, along with his family connection with India (His grandfather was from Shimla in the
Himalayas) made Jon the ideal person to guide audiences through a journey in India's mountains and show us how widespread their effect is. This is his first ever presenter role.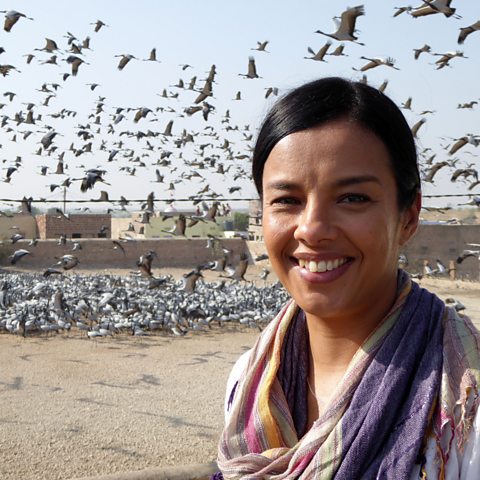 Liz Bonnin
Wildlife expert Liz Bonnin has spent a lot of time India. It was here that she saw her first Tiger and was inspired to study them for her post graduate degree. She enjoys exploring her Indian-Portuguese roots in the south of India, and discovering India's "other big cat" the Asiatic Lion along with a host of other species found only in the subcontinent.
She also explores the amazing steps that Indian people are taking to help their wildlife, like the village of Khichan that feeds tens of thousands of migrating cranes and the town in the mountains that shares text updates on the location of wild elephants to avoid potential conflict.
Freida Pinto
Actor Freida Pinto introduces us to her homeland – India. This is a land where people and wildlife have an ancient, complex and intimate bond.
With her roles in Slumdog Millionaire and Michael Winterbottom's Trishna, Freida has travelled the length and breadth of India. But there was one place she had always wanted to go: the far North East. It is here where bridges are grown instead of built in the rainiest place on earth and giant rhinos share vast grasslands with herds of Elephants.
Freida even gets the chance to return to her dancing roots with the mask makers of Majuli whose intricate masks bring animals and gods to life.